MARCON

Filling Technologies GmbH
Complete Solutions From One Source
Our employees have established itself as leader in the market of transport from liquid products, delivery of appendent equipment and systems, especially for petroleum industry.
With more than 30 years' experience our team has specialized in construction and modernization of loading / unloading devices for liquid products as well as automation of oil tank farms and oil storage.
As a special feature we can offer complete solutions:
engineering
project management
equipment supplies
Installation and commissioning
training on site
after sales services
So our customers can receive everything from one source!
Individual Projects
Any project starts with the analysis of the current situation and clarification of technical details in close collaboration with the customer. Afterwards, we proceed with the configuration of your plant.
When making a selection of concept, calculating the parameters and constructing the plant, we are always geared to the specific requirements of the customer and the construction place, including economic and judicial ones.
Our objective is to provide the customer with the best and most cost-effective solution.
Free Choice
MARCON Filling Technologies GmbH operates independent from certain equipment manufacturers. Reliable and long-term relationships with our subcontractors lead to high quality standards of our units.
Thorough selection of equipment components and high degree of automation guarantee a stable and longevity operation of our products.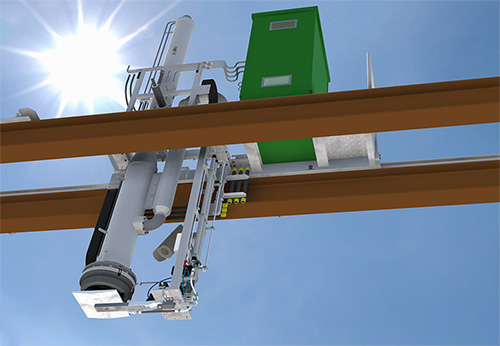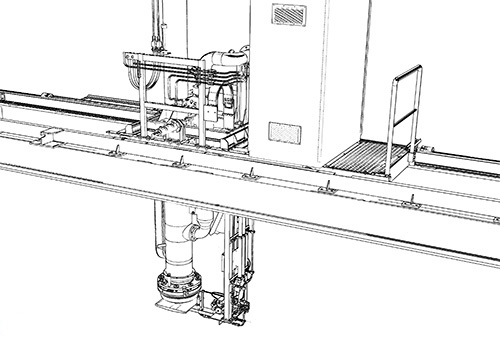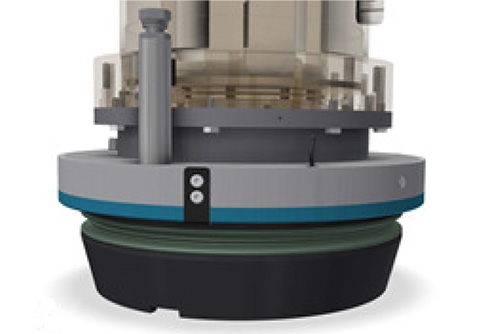 MARCON® Filling Tubes
Our new generation of filling pipes, along with the advanced material and configuration of the sealing parts, has an internal electronic measurement of path and reliable interlocking in the upper endposition.
This interlocking is of a new type and design, unique, maximally wear-proof and secures the filling tube telescope against spontaneous sinking.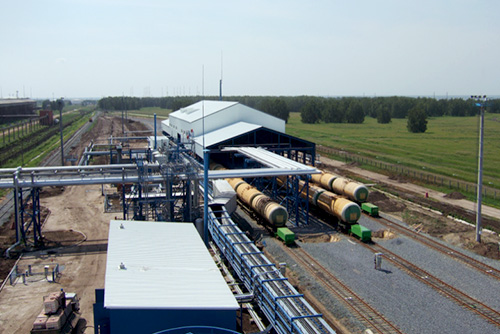 Railway On-Spot Loading
If you want to ship large volumes of liquid products by railway, we recommend loading operations by an On-spot filling unit featuring extremely high performance.
The principle of On-spot filling lies in sequential loading of coupled rail tank cars with various products. An advantage of the On-spot filling unit is the possibility of simultaneous loading of one or several tank cars on each track.
As the filling process of the tank cars can be done simultaneously or consecutively, up to 20,000 tons of liquid products can be loaded daily by using such a unit.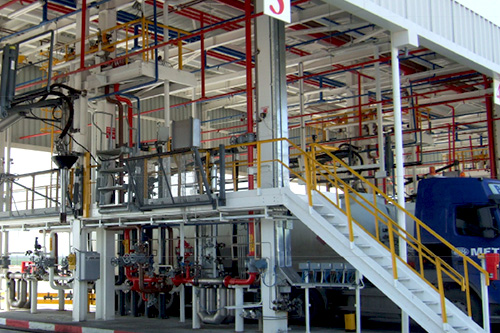 Tank Truck Loading
Tough competition imposes strict requirements to reliability, high accuracy and, first of all, prompts service when shipping any products.
Therefore, we develop units which, despite the low staff costs, operate with the highest possible safety for people, equipment and environment.
A high degree of automation in upper as well as bottom filling leads to comfortable and immediate carrying out of all operations, high throughput capacity of unit tanks by self-service of drivers and last but not least maximum possible protection against unauthorized actions.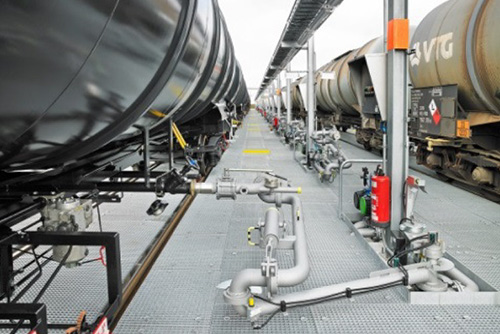 Railway Unloading
The complete logistics supply chain also includes the fast and, for humans and environment, safe discharge of rail tank cars loaded with liquid petroleum products at the destination.
MARCON Filling Technologies GmbH also offers the optimal solution for the respective application.
Many different design versions are possible. Among other things, the system can have one or more tracks, rail tank cars can be unloaded from bottom or top or can also be equipped with an automatic product changing system for a multi-product discharge.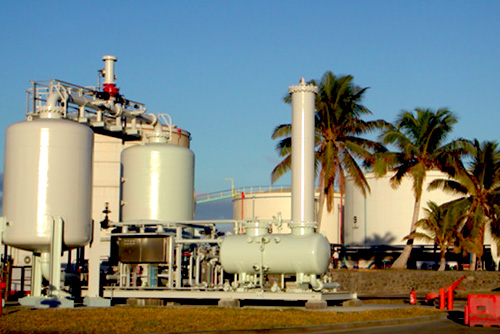 Vapour Recovery Units (VRU)
Our Vapor Recovery Units safely prevent harmful volatile organic compounds (VOC's) from being released into the atmosphere during operations that involve the transfer of evaporative hydrocarbons.
Because our VRUs are highly adaptable for a variety of applications, our employees can customize an emission control solution that optimizes your specific system.
Our product portfolio ranges from small compact units to the industry's most complex systems.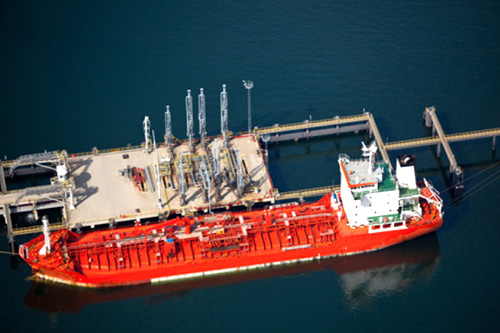 Vessels / Barges
Different laws operate on-board of both, river and ocean-going tankers. We have developed a common basic concept to find an ideal solution for both cases.
Our units comply with the International Safety Standards for oil tankers and terminals.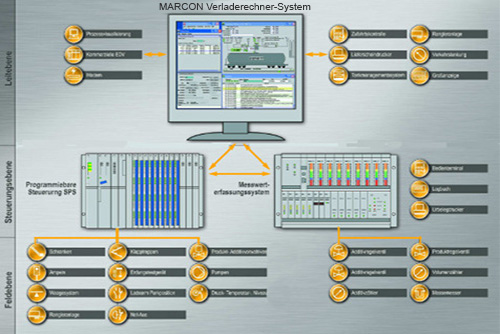 Optimum Automation
MARCON is a leading service provider for automation systems of loading / unloading units for rail tank cars, tank trucks and oil tankers.
Our computer-based filling system satisfies the highest requirements of the customer.
It is a flexible system of modular design, whereby it can be modified depending on the type of the filling unit and kind of tasks need to be performed.